Nau Mai, Haere Mai – Welcome to our New Space!
In our new space you will find a range of information, interactive and activities designed to engage and inform our visitors about the history of Waipā. We also offer opportunities to increase engagement in the arts and craft activities.
The Museum building on Roche Street was closed in October 2022 following a seismic assessment which showed the building was vulnerable in an earthquake.
We opened our temporary space in March 2023. You may notice that we don't have a lot of objects and taonga from our Collection on display in our temporary space. This is because we are not able to meet the stringent Museum standards of climate control, pest control and security designed to keep objects safe.
This is temporary space focuses on our Education, Research and Public Programme offerings, designed to cater to adults and children.
In addition to pursuing what we have on display you can access a range of activities and information:
Te Ara Wai Journeys – a self-guided tour of culturally significant sites throughout the Waipā district.

Search Collections Online – search over 18,000 objects from the Collection.

Make a Research Enquiry to access the Museum Archives.

Sign your children up to Tui & Tama's Kids Club.

Sign up for one of our upcoming Art And Craft Workshops or Heritage Talks.

Book a time in our Research Room to utilise our free Self-Digitisation Service.

Book a time in our Research Room to have free use of our Ancestry.com subscription.

Inquire about our Education Programmes for students enrolled in the New Zealand School Curriculum.
Keep updated with what is happening with the Museum by signing up to receive our free E-Newsletter or follow us on Facebook!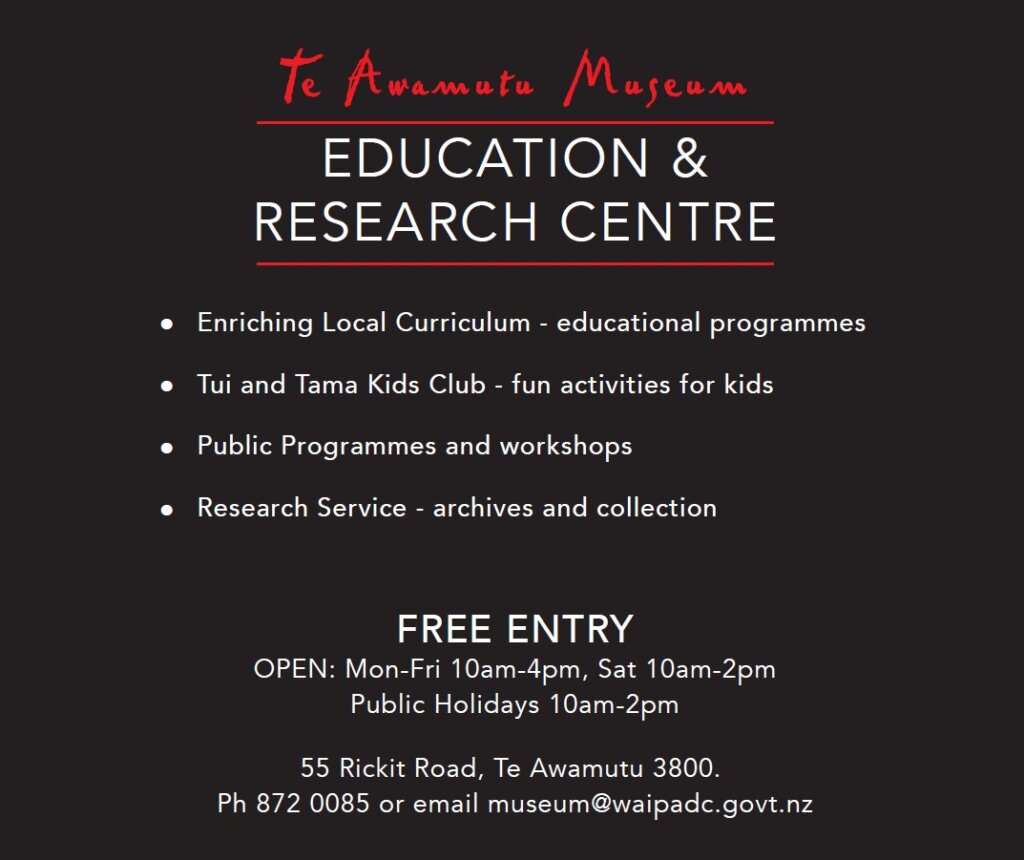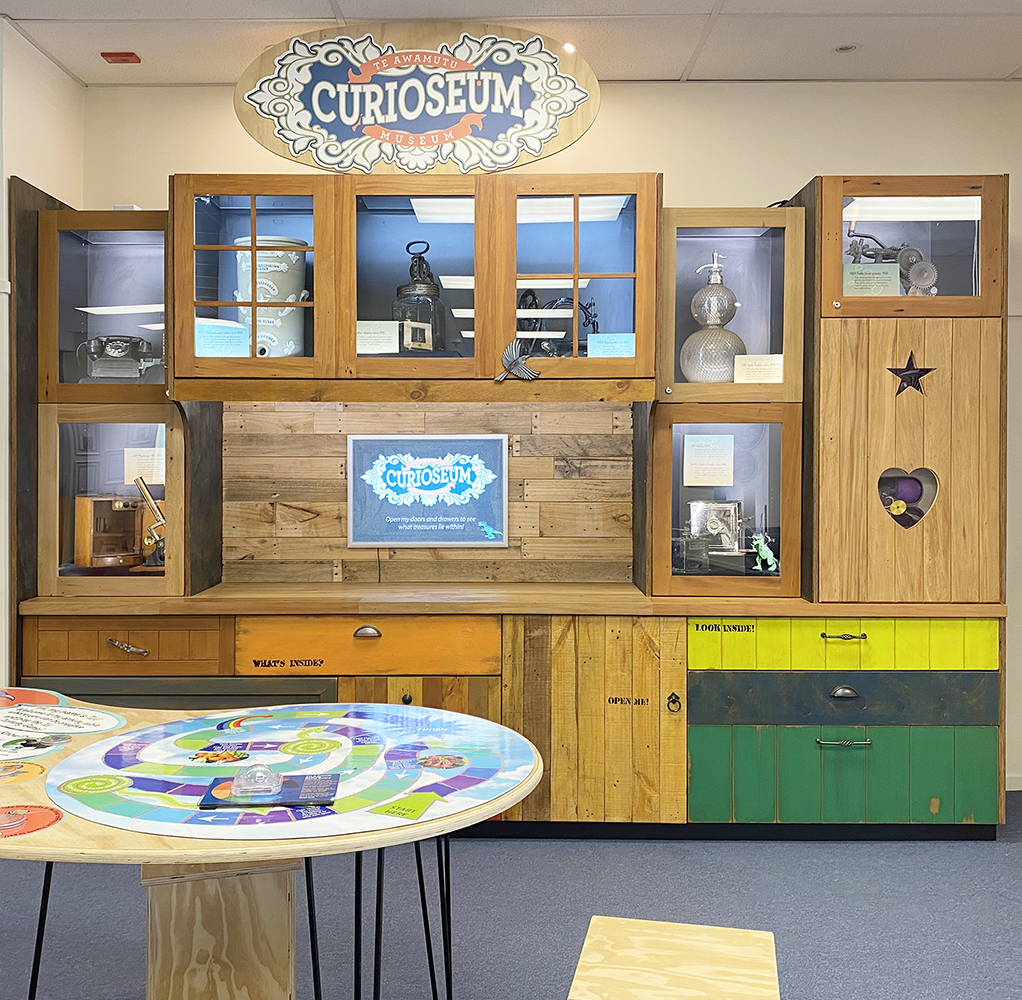 The 'Curioseum' is a place where visitors can explore a range of unique objects nested in the drawers and cupboards, from the collection. These are a bit more robust and able to contend with fluctuations in temperature. The drawers and some cupboards can be opened to reveal amazing objects. 
This space consists of three LED-lit frames where we present researched displays on various social history, local stories and events that connect to either, the overall public programme theme, or significant object in the Museum Collection. This is changed monthly and can include specific objects in cases to explain or expand upon what's on show.
This gallery caters as an engaging space for younger children and whānau where you can chill and read one of our many books on offer, play with some games aimed for the different ages and capabilities, and participate in monthly inter-activities connected to our public programmed themes.
It's also utilised as an extra education space for visiting schools from all around Aotearoa New Zealand learning about a number of different topics!
This gallery is the first stop on your free self-guided journey of culturally significant sites through the Waipā district. On show are images of taonga objects related to the amazing stories connected to this landscape. Map out your journey from here and don't forget to ask about the new Te Ara Wai Journey merchandise especially created for your trip around the district.
Te Ara Wai Journeys – experience places of local and national importance, and discover unique stories told by local experts.
Past exhibitions shown in the Gavin Gifford Gallery 2017-2022