This gallery highlights stories and visual displays created by the Museum about local community topics. We also utilise this space to highlight amazing collection taonga objects, specific anniversary celebrations, community projects, arts, and more. To find out what we currently have on show check out our Facebook or call in to the Museum at 135 Roche Street, Te Awamutu. This space is always changing with new, vibrant and meaningful displays, so it's always good to check up on what's happening our Front Porch!
How do you commemorate ANZAC?
ANZAC is a special time of our calendar year when we remember those who fought in the World War II. Most recently, it is also a time to remember and reflect on all those who have lost their lives in wars New Zealand soldiers have participated in.
This exhibition shares how ANZAC first came about, when and who were involved. It also highlights the memorials around the Waipā district and how our local RSA supports our ANZAC commitment.
Alongside this exhibition we ran ANZAC activities for all the whānau which prompted younger visitors to ask questions about ANZAC and the meaning of the poppy. We're honoured every year to have this exhibition as a staple on our calendar. This year we also created a virtual exhibition that we shared on our Facebook page.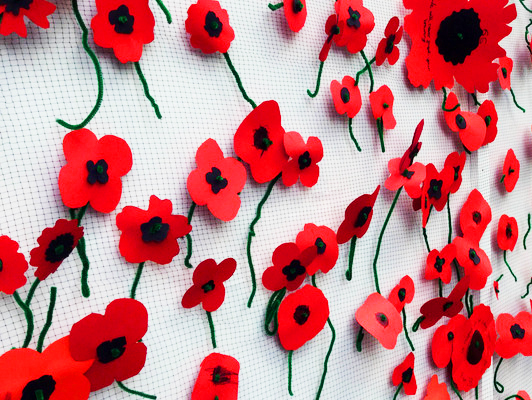 Click the exhibition name to see more…